Sell Your Ugly House Fast In Rhode Island
No Fees. No Commissions. Put More Cash In Your Pocket.
You'll Get A Fair Offer
You Choose The Closing Date
We Pay All Costs!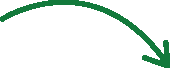 WHAT DO YOU HAVE TO LOSE? GET STARTED NOW…
Sell Your Ugly House In 30 Days Or Less to "Ugly Houses RI"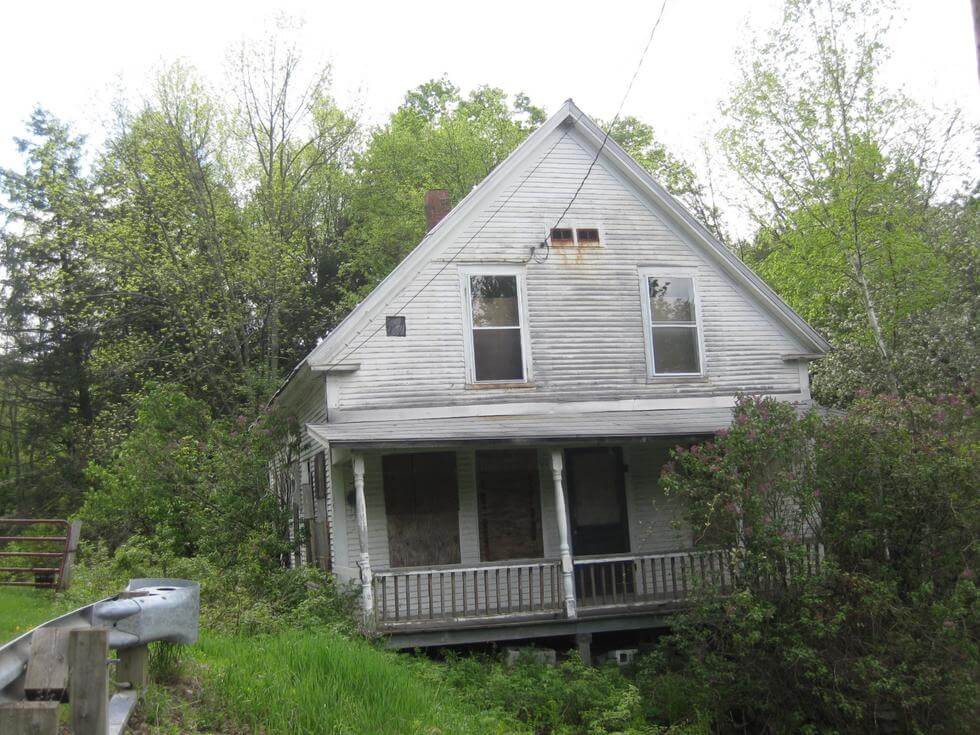 Your roof needs replacement, your kitchen came directly from a 1940's Sears shopping catalog, and both the interior and exterior are in disrepair. Your
home needs a total makeover
. But, you're certain that you don't have the time or money to get your home market ready. Yet, even if you did have the money to fix it up, you feel like the hassle of making major repairs might not be worth the trouble in order to sell an ugly house.
How can you move on from your current home without worrying about a long list of repairs or shelling out thousands of dollars to fix each problem? Not only is it possible to sell your home, but also that you can sell it within 30 days. However, you must focus on doing the right things.
Are you ready to discover how to sell your home as is in 30 days?
You need to sell an ugly house, but what are your options to get it market ready?
When you have an ugly house you need to sell, usually the first step is to update your property. Homes that are market ready have an easier time selling and, of course, receive a higher market price. The makeover process begins with the interior of the house, so let's start there.
Interior updates can involve many different steps, depending on the problems your individual home has. With that in mind, let's talk about the most common repairs ugly homes need, including:
Updating or replacing kitchen cabinetry, countertops, sinks, and faucets.
Replacing hardwood floors, carpet, or ceramic tiles.
Painting ceilings and walls.
Cleaning the walls, shelves, and floors in your garage and in other rooms in your home.
Installing new bathroom floors, fixtures, and updating the walls.
So why should you update your home by making these changes? These updates make your home look better and they provide a decent return on investment. However, what you need to fix in your home's interior depends on where it shows signs of aging. By making updates to your home interior, you're both fixing up any damage and adding value to your home.
Sure, most of these repairs are costly, but many of them return close to 100% by possibly increasing the resale value of your property. Yet, this doesn't mean that sellers will value all the changes you make to your home. In fact, some repairs won't influence your home's value. Home sellers often make repairs that they would want, instead of focusing on the repairs a home buyer wants. If you make the wrong repairs, you could end up wasting a lot of money.
It's possible to spend more than you recover on updating your property
If there's a chance that the repairs you make aren't recovered when you sell your property, should you focus on making repairs at all? Your typical retail buyer is searching for a home that's move in ready. They don't want to pay to fix up a property before the move-in process. Instead, they want a home that meets their needs without putting more time or money into their home. They also want updated fixtures, modern appliances, and a contemporary environment. Completing repairs before you sell a house is primarily done to attract buyers.
Updating features is crucial to sell your house fast
The updates you make to your home can also influence the length of time it takes to sell your home. Generally, the faster you sell your home the better, because you end up paying less mortgage payments and holding fees. Yet, there are many factors that influence whether your house sells quickly or whether it sits on the market. Some are out of your control, while others you have control of to sell your house fast.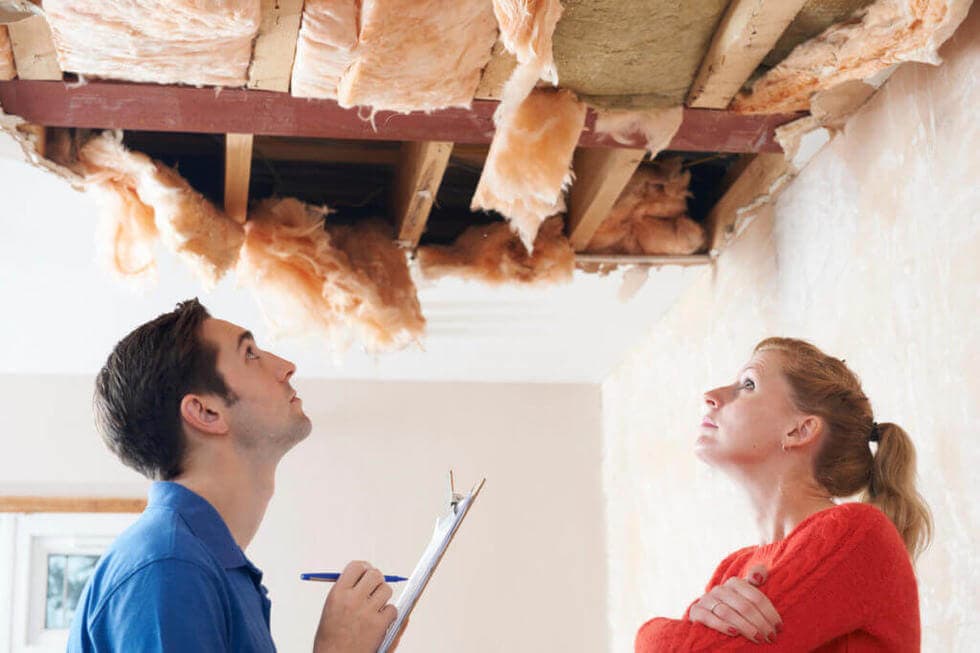 For instance, if it's a buyer's market and there's a lot of inventory available, you could be risking money by remodeling your home to make a sale. There's always a chance that you pay for unnecessary updates that buyers don't appreciate, which will only make your financial situation worse. Alternatively, the updates you do might take months to complete for only a small profit, whereas you could have sold your home months earlier selling your home as-is. All in all, there's always a risk that you could go into more debt by making changes to a property that don't attract the right buyer.
How expensive is it to redo the interior of your home?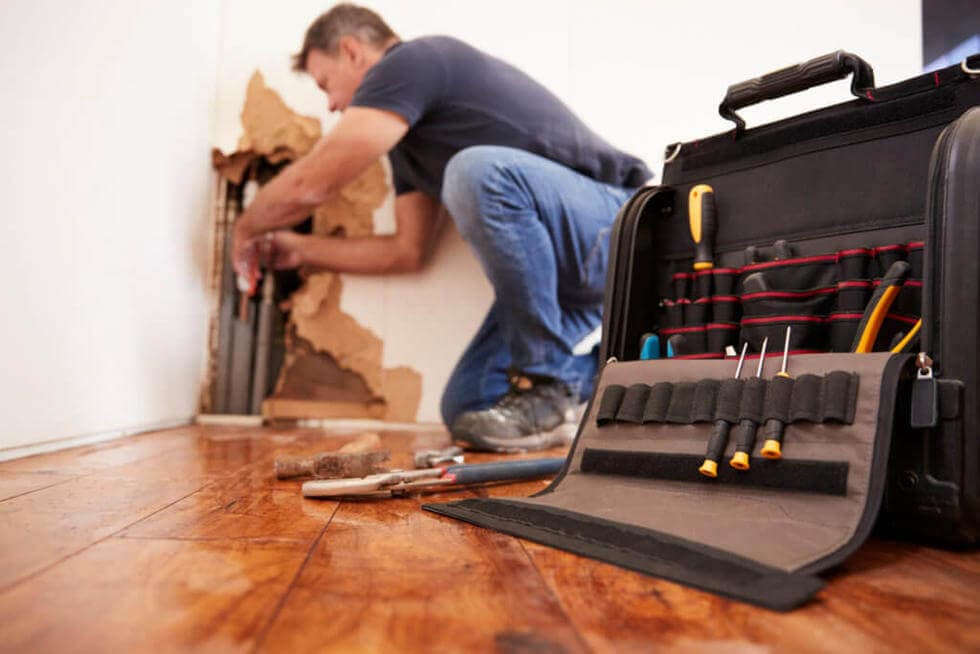 The cost of major repairs depends on several factors like your location, your specific property, and even the time of year. However, you can get a good idea of how much it'll cost to update your home's interior by researching average figures. Let's look at the average costs of important updates homeowners should make to get their property market ready.
The low end of fixing up a home usually falls within the $30,000 to $60,000 range. This price covers the cost of painting, completing new landscaping, and refinishing certain parts of the home. Add in a kitchen renovation and a bathroom upgrade and the price can easily jump to $80,000.
Have any foundation, roof, or sewer line issues to address in addition to making home upgrades? If so, you're looking to spend over $100,000 to correct these important issues. Here's a breakdown of some items you may want to focus on:
Installing flooring: The average cost to install flooring is between $5,000 and $9,800. Most homeowners will pay nearly $8,500 to install wood floors and $3,800 for less-expensive laminate floors.
Painting the house: Hiring a housepainter to complete interior painting will run you anywhere between $3,000 to $5,000 for a 500 – 1,500 square foot home. This of course depends on the size of your home, the number of stories, and how difficult it is to access walls and features throughout the property.
Replacing cabinetry: Installing new kitchen cabinets ranges in price, depending on what exactly you want installed in your home. Your average size 10-foot-by-12-foot kitchen cabinets can range from $7,500 all the way up to $50,000 or more. The price depends on whether you want laminate, wood veneer, or high-quality wood veneer cabinets.
What are the expenses of redoing the exterior of your house?
As you can see, making only a few changes to the interior of your home can really add up. However, if your home is older, there's a good chance that you'll also need to fix up the exterior of the home. Are you curious to know how much common exterior problems will cost to fix? Here's a breakdown of some items you'll need to fix up to make your home market ready:
Replacing a roof: The standard range for replacing and installing a roof is around $9,000 to $18,000. This of course can be as high as $30,000 if you want the best materials. On average, you should expect to pay around $9,500. That price covers standard roof sizes, materials, and adornments.
Replacing windows: Your typical single-story three-bedroom has around 10 windows. At an average price of $500 to $800 per window, you're looking to spend around $5,000 to $10,000 to replace the windows. If there's any structural damage or you want higher quality windows, the cost can quickly go up from there.
Completing the landscaping: Installing landscaping, not including any plants, rocks, or other decorations usually costs between $3,000 and $5,000. The complexity of the design, whether you're starting from a blank slate, and the maintenance level you desire all impact the cost of landscaping.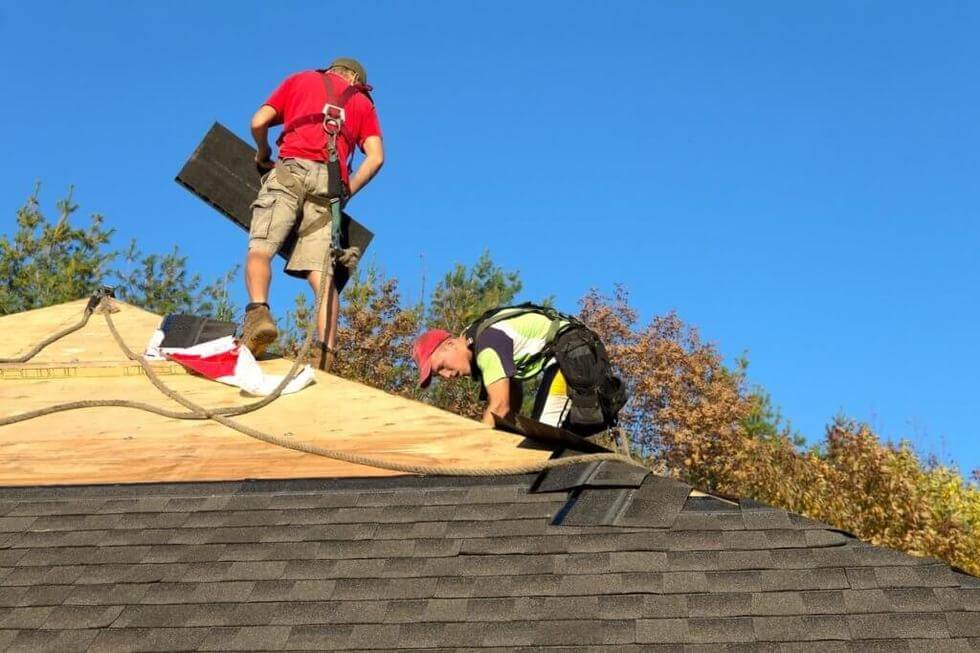 It's easy to overlook simple maintenance when preparing your home for sale, such as replacing the windows and completing landscaping. Yet, focusing on these parts of a home are incredibly important. First, how your home looks from first glance has a lot to do with its perceived price. A nicer home exterior leads to a higher resale value.
Second, it's important to improve the functionality of your home by replacing old windows and making cosmetic changes, third, buyers expect that the exterior features of a home are in good condition. If they know they'll need to replace the roof or windows of your home within a few years, it's yet another reason to go with another property.
When you add up the cost of replacing a roof, installing new windows, and completing landscaping, you're looking at around $25,000 worth of expenses. That doesn't even cover the cost to replace other fixtures like exterior doors, or the siding of the home. Remodeling a 1,000 square foot exterior home on average costs over $40,000. Combine that with the cost of completing interior renovation and you're looking to spend tens of thousands of dollars.
The amount of money it takes to complete both interior and exterior renovations isn't the only factor you should consider. You also need to think about when you want to sell your home and how long the remodel process will take. Whereas some processes like refinishing floors take anywhere from 2 days to a couple weeks, not every renovation is this short. Complete kitchen renovations take between 2 and 3 months. Different renovations can tack additional time to the sales process; meaning that it takes you a longer time to sell your home.
Adding up the costs to sell a house fast: What else must you do to get someone to buy your ugly house?
In addition to getting your property market ready, it's also important to get your home ready to show buyers. This process involves steps that are not the same as fixing up the exterior and interior of your home. Instead, it involves getting buyers to emotionally connect with your property.
One of the most important techniques for getting buyers interested in purchasing your home is to stage your property. The furniture and decorations in a home for sale impact whether the buyer can see themselves in the property. Without staging your home, you risk losing 20% of the total sales price. In addition, staged homes sell much faster than properties that are not staged. To stage a home, homeowners usually spend around $2,500. Depending on the size of the home however, it can cost upwards of $5,000 or more.
In addition, there are fees and commissions you must pay when selling your home traditionally. Therefore, you should be prepared to pay around 8% – 10% of the sales price at closing time. Most of this goes to your real estate agent, who handles the scheduling for property viewings. It's a large expense, but you're paying for important services when you sell your home.
Depending on the market, buyers, and many other factors, there's a chance your home can sit on the market. If you're looking for a quick sale, then the traditional selling method isn't always the best option. Many sellers simply can't afford to wait months for a home to sell on the market. It wastes money each month, as the bills for holding the property don't stop. This eats into the profits, which are already heavily reduced from putting in money to get the property market ready. Unfortunately, this is just a risk that homeowners take whenever they try to sell property.
WHAT DO YOU HAVE TO LOSE?
What if you can't waste time or money to sell an ugly house fast?
So, that's the traditional way to sell your ugly home in a nutshell. But, what happens if you're unwilling or unable to make improvements and wait months for a buyer? Well, in this case, it's important to find an alternative solution. Not everyone is able to put tens of thousands of dollars into their ugly home. There's also a lot of risk involved in renovating a home and the upsides might not work out in the wrong market. What can you do to gain some freedom from the stress of an ugly house?
When you're ready to move on from an ugly house and you can't wait for the traditional sales process, then use a company that buy houses like "Ugly Houses RI". Our company purchases houses that are ugly and are for sale ; giving you the freedom to move on or downsize your home. Additionally, when we buy homes that need serious renovation, the homeowner doesn't need to worry about the expenses of fixing up, staging, or paying fees to sell their house. Instead, you're able to move on from your own home quickly and you'll receive a check instead of making checks out to renovators and real estate agents.
You're looking to sell a house fast for cash, does "Ugly Houses RI" do that?
Our team at "Ugly Houses RI" can buy your house with cash in as little as 30 days! That's right, you don't need to wait months to get your home market ready, nor must you wait months for a retail buyer to make an offer on your home. We buy houses in all different conditions. Plus, you can get an offer within minutes of contacting us, so that you know exactly the amount of money we'll pay for your house. Are you wondering how to sell your house fast? Well, working with "Ugly Houses RI" is the best way to get a fair price for an as-is home in days. Contact us today and learn how much you can get for your home today!